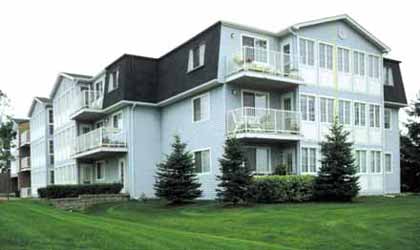 They're like nothing you've ever seen before... apartment condominiums built in the Villages of Glancster style, big on space and quality, with thoughtful design features like large balconies, sunny breakfast rooms, dens and master ensuites... to name just a few.
If easy living is what you're after, these two attractive low-rise buildings are definitely made to order. Located right in the heart of the master-planned community,they let you enjoy the ultimate in worry-free condominium living, just a short walk for the Country Club, the trails... basically anywhere you want to be.
So leave the work to us and start living the lifestyle of your dreams today.