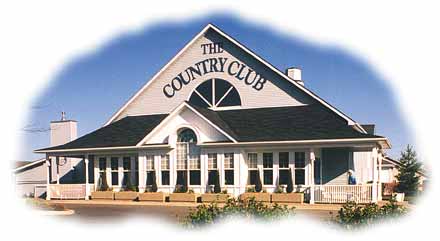 The Villages' Country Club. Where Fun and Friends Come Together Everyday.
Every well-planned community has a heart. At the Villages of Glancaster, our heart is "The Country Club" - a spacious, recreation centre that rivals that of any other adult lifestyle community in Ontario.
The club's doors swing open into a beautifully finished foyer. Just beyond, you will find the club's many activity rooms, all accessible by a convenient elevator or short flight of stairs.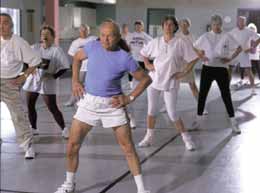 The Heart
of the Club
The club's centrepiece is the Great Hall with room for more than 200 people, it is the venue for Glancaster community gatherings. Its design incorporates a stage where The Residents Theatre Group make regular performances.
Other Great Hall activities include aerobic classes, indoor shuffleboard, badminton, sing-along's and gatherings in the entertainment room with its own projection TV and VCR. There's even a full-sized kitchen to make quick snacks and a wall of windows overlooking the pool below.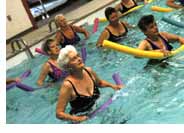 Downstairs you'll find the Residents' Lounge, a spacious room, comfortably furnished with a fireplace and big screen TV, as well as a reading room which enjoys a great view of the pool.
Leading into 'The Club's' pool are change rooms and his n' hers saunas. There is a heated indoor pool and a hot tub for those who just wish to relax.
In addition, 'The Club' features a billiards room, a shuffleboard table, an arts & crafts room, a Craft Shoppe, a games room with dart boards and card tables, plus a well-equipped exercise room with everything from tread mills to rowing machines.
The pool opens into a large, interlocking brick sun deck, with lounge chairs, tables and umbrellas, and gas BBQ'S. It's the venue for all the Village's outdoor parties.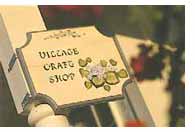 Amidst the landscaped grounds which surround the Clubhouse are two tennis courts, shuffleboard and a putting green.
And just think of it, with the Villages of Glancaster looking after all the chores you'll have plenty of time to really enjoy The Country Club and all the benefits a genuine condominium lifestyle affords!